What Tha Supreme creates allows us to express ourselves in a fantastic way.
We develop the sequel to the previous "Squol4" video clip but with many more space scenes!
Project details
Marta Sofia Marzullo Pietro Polentes
M. Elisa Fumagalli Marta Sofia Marzullo
Maga Animation Marta Sofia Marzullo Federico Bressan Rachele Santini
Samuele Gaudio Rachele Santini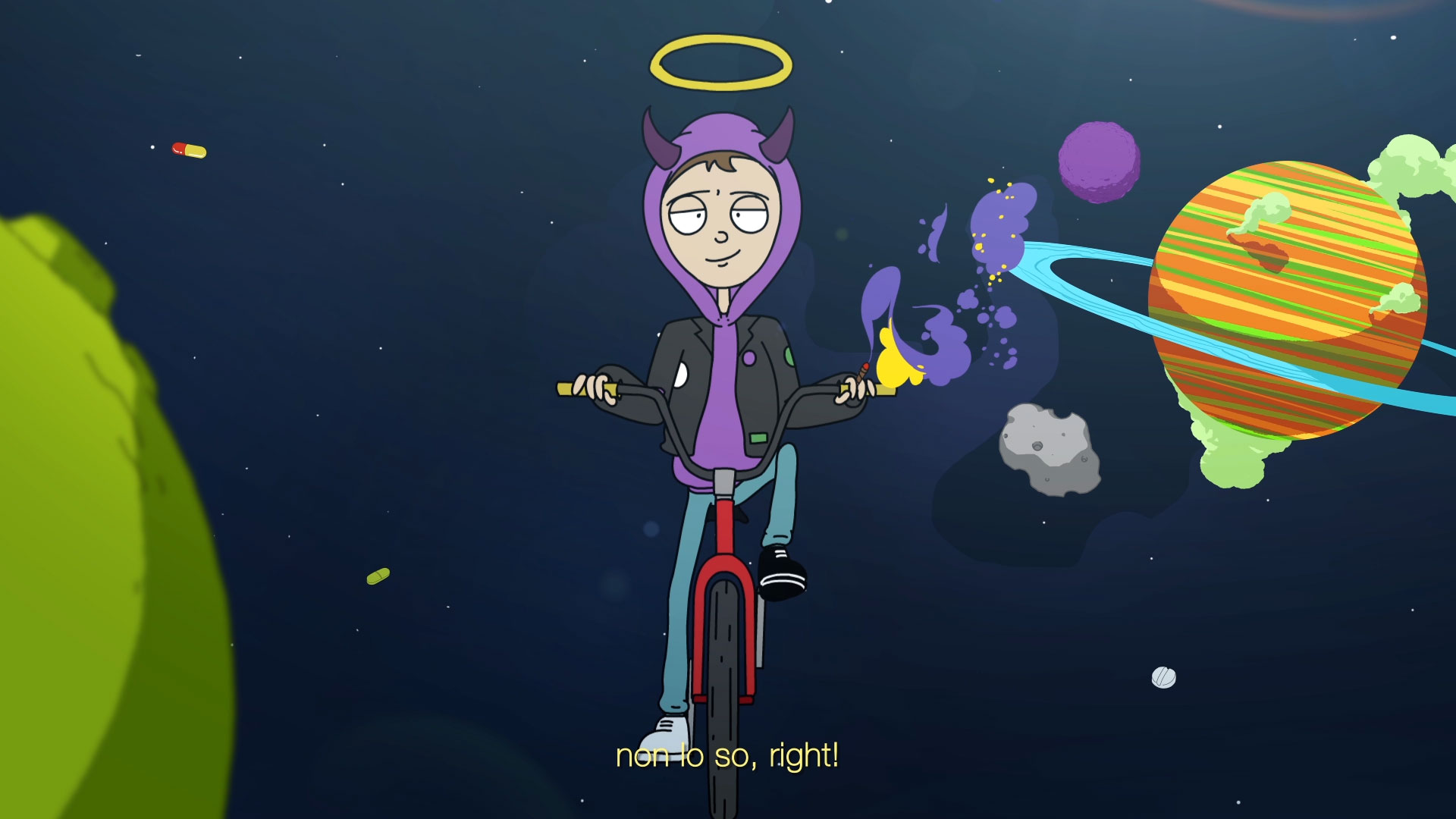 After a confrontation with Tha Supreme we started with the writing of what would happen in the video.
Then we moved on to our fundamental step in the pre-production phase: the creation of the Animatic, which in a video clip is even more important because it also defines the montage of the scenes, and consequently the rhythm of the video to the beats of the music.
This video, set in space and on the Moon, is even more psychedelic than the previous one and it was a pleasure to animate effects and distortions!
We are really happy to support the creativity of this talented young artist and bring his visions to life.