Scuol4 is a 2D traditionally animated music video created for one of the most important artists of the Italian trap scene: Tha Supreme.
The artist conceived and wrote the concept of the video which was developed and adapted to the animation language by the Racoon Studio team.
Project details
Pietro Polentes, Marta Sofia Marzullo
Marta Sofia Marzullo, Riccardo Galimberti, Paolo Arisi, Claudia Giorgini, Giacomo Rinaldi, Luca Barberis Organista, Francesca Pietrobelli, Laura Perfetto, Dileep Lippi, Sara Mizzi
Teodolinda Cotti Gelati - Alessia Garofalo - Elena Meneghetti
The video was made in traditional animation, taking care of all the processing phases, from the design of the characters and the storyboard, to the post-production effects, passing through the actual production of animations and backgrounds.
One of the biggest challenges has been the lead time… which is notoriously tight in the world of music videoclips.

The developing of the design is always the process that gives us more and more satisfaction, and in this project we have given a face to the visions of an artist with a unique imagination.
For Tha Sup's character we received sketches and indications from the artist which we then reworked and defined.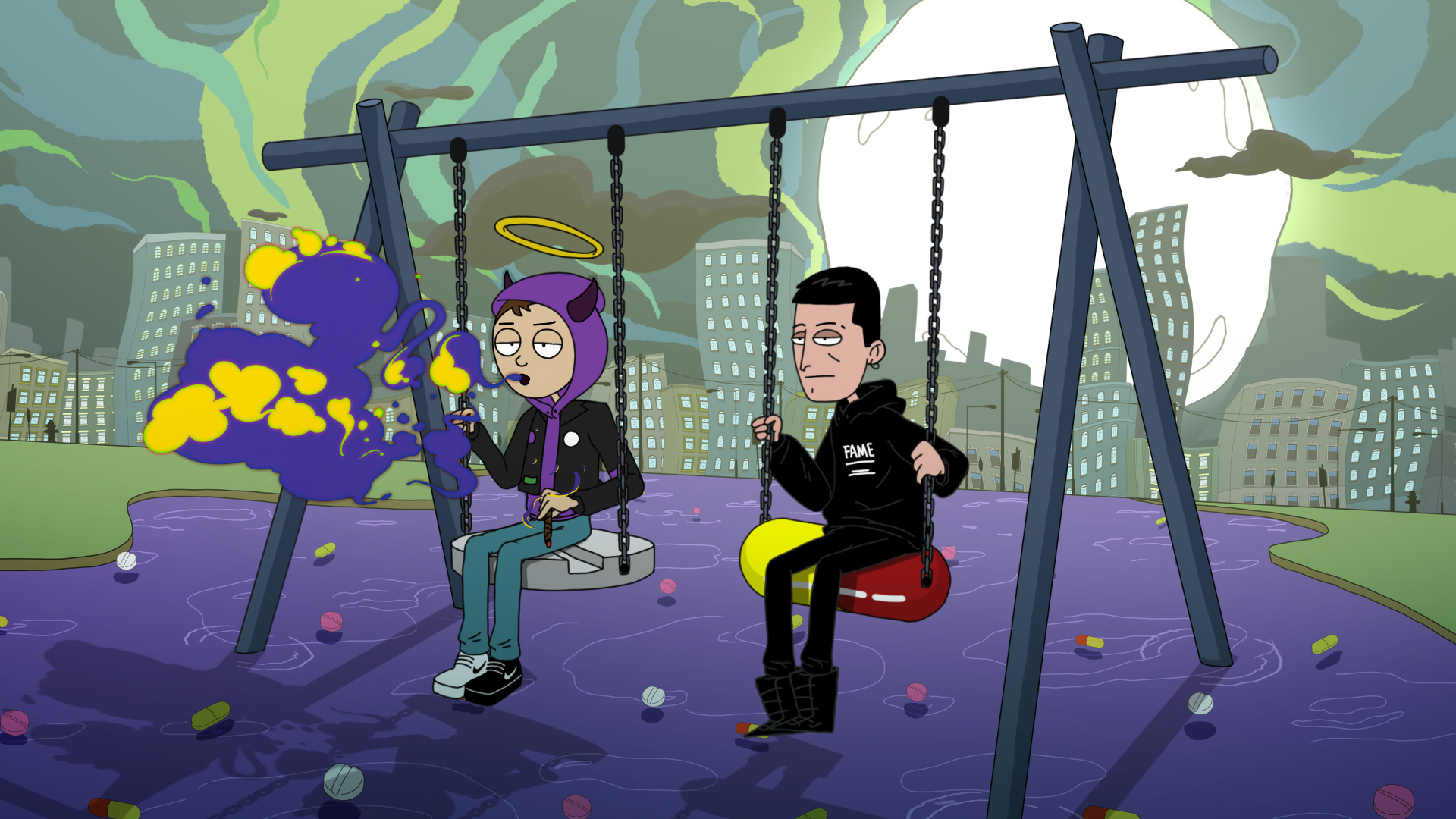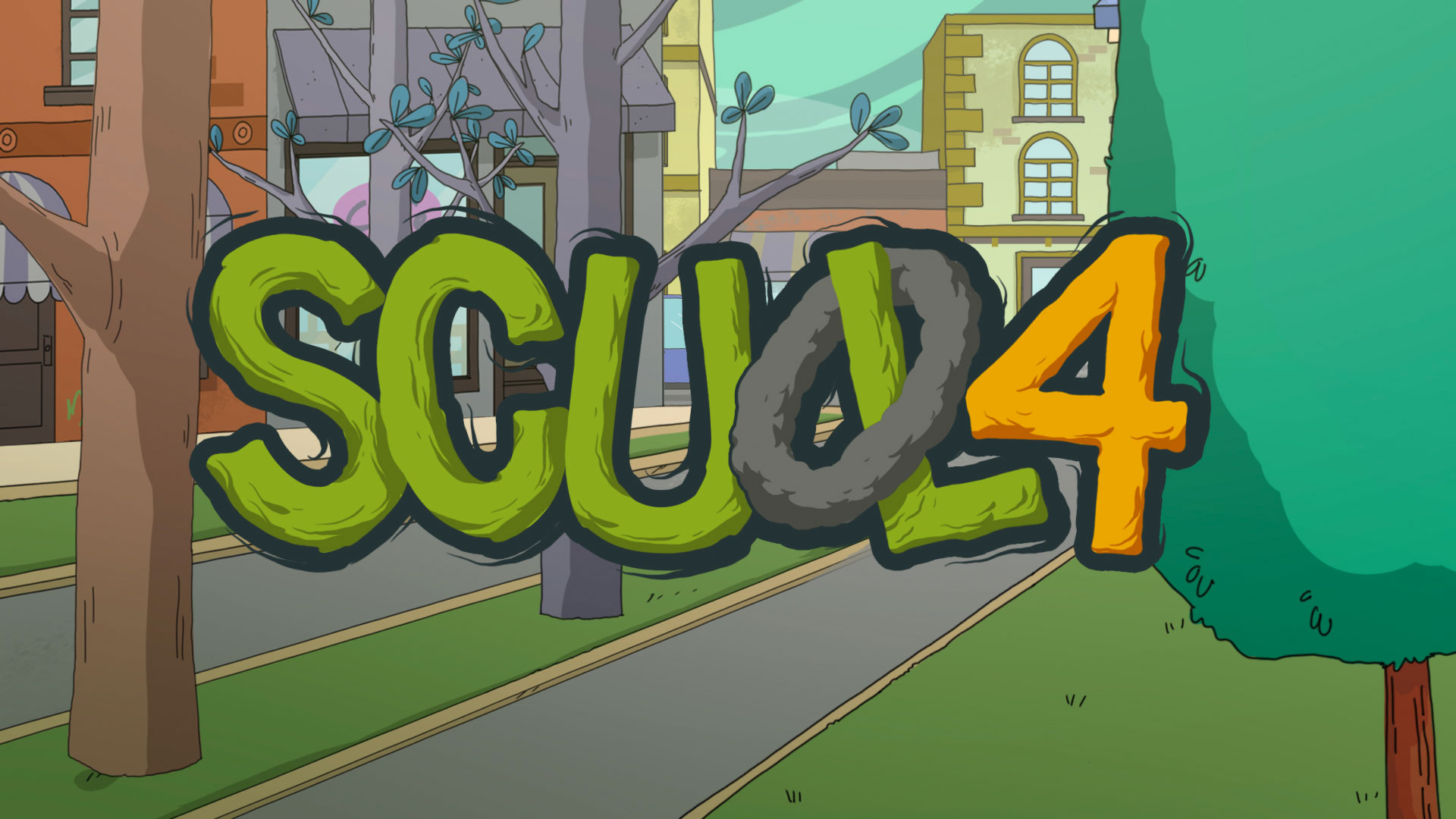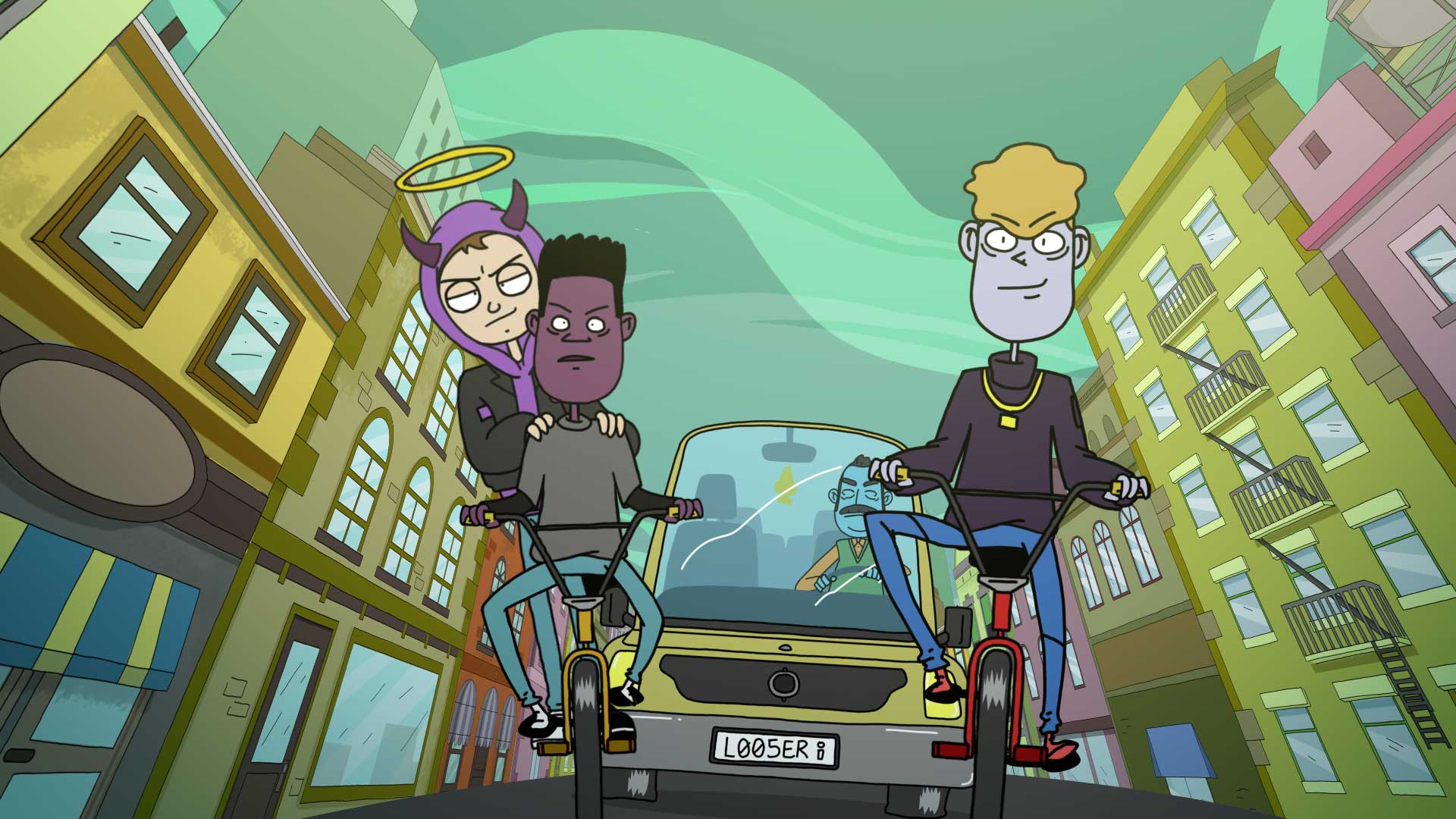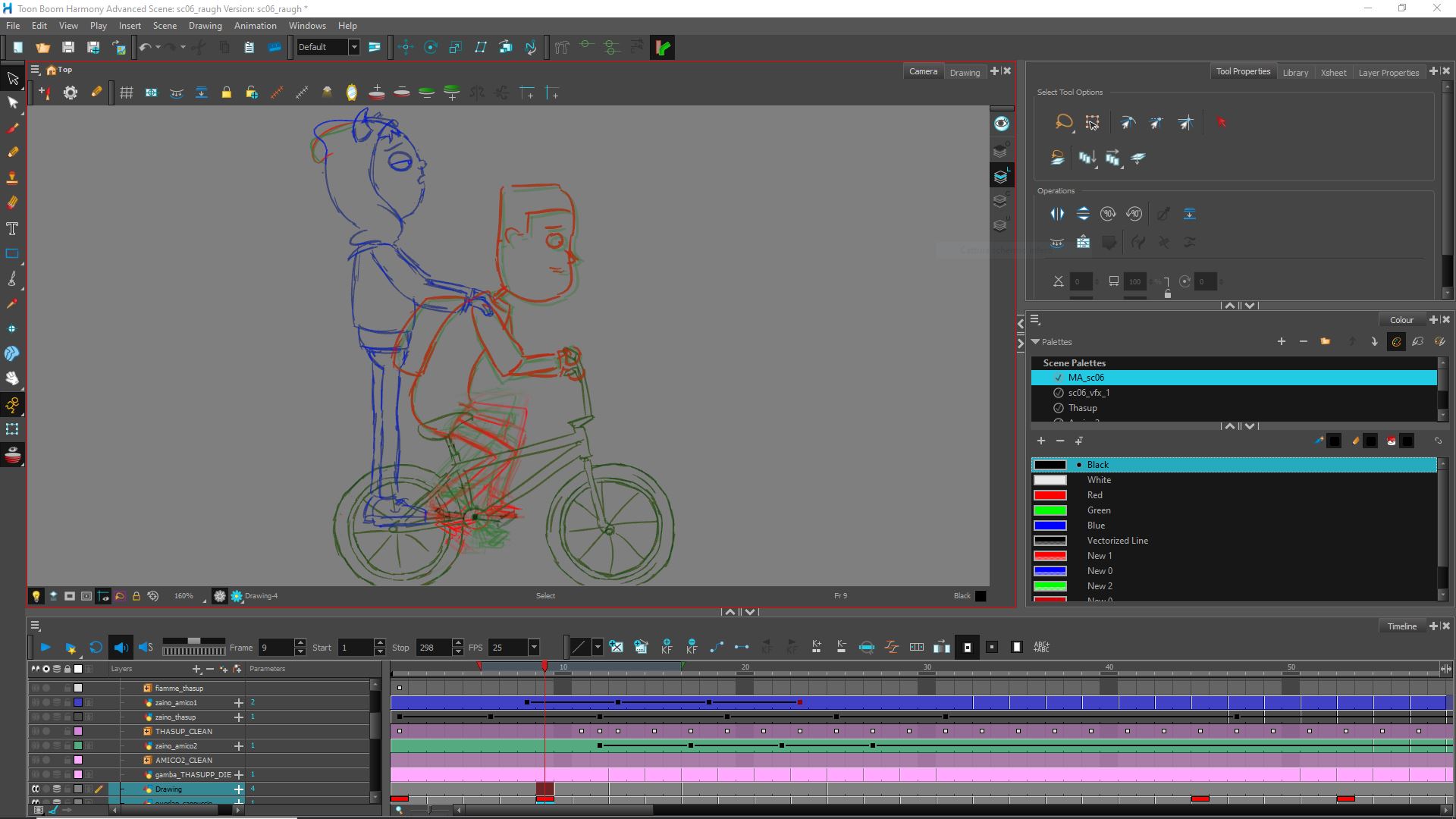 Shortly after the realization of Scuol4 we made the lyrics video "Oh 9od" by Tha Sup featuring Nayt, taking up the aesthetics and mood of scuol4.