Treedom provides a really cool service that is perfectly aligned with our love for plants and nature.
Help farmers around the world to plant new trees, a true declaration of love for the planet. So when they asked us to make this Valentine's Day promo we toasted with vintage chlorophyll.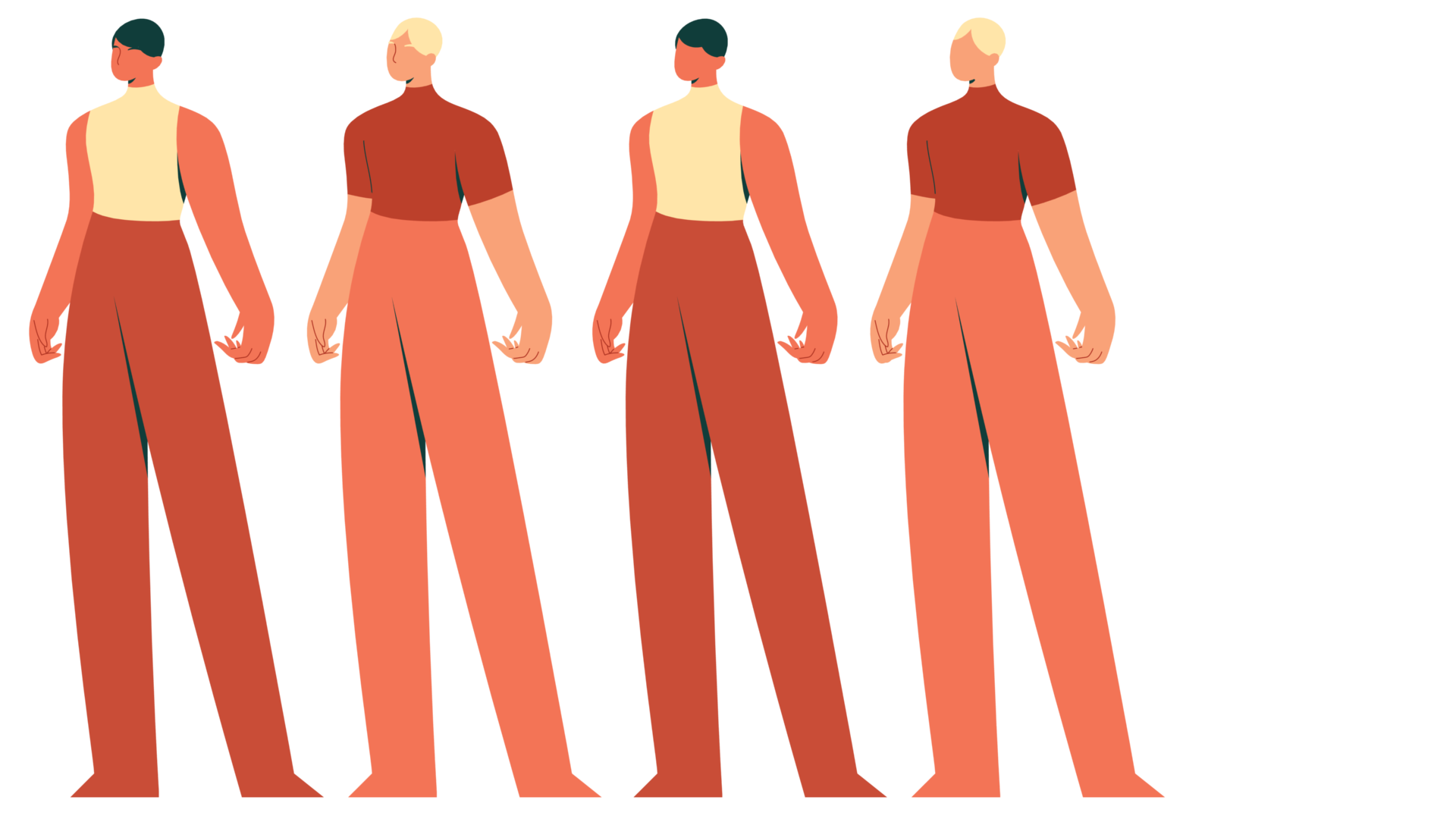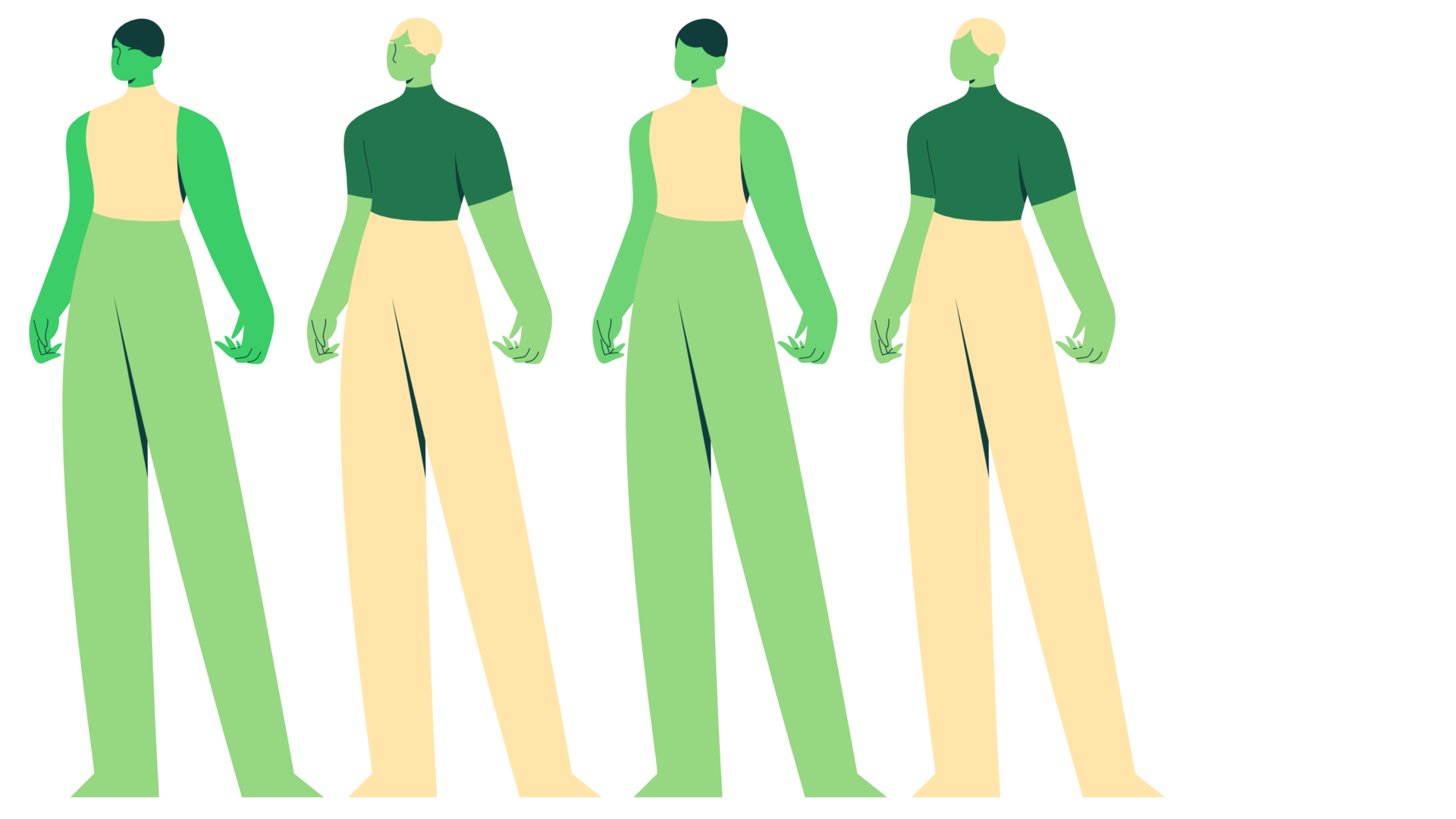 The project started with the study of design, for which we made several tests, some more complex and others more minimalistic and graphic. Together with the client, it was then decided to take the minimalist path, more in line with the rest of the brand's graphics. Graphic line, fills with a few flat colors, characters without features or genre or characterization. Thus creating a less didactic and more global language.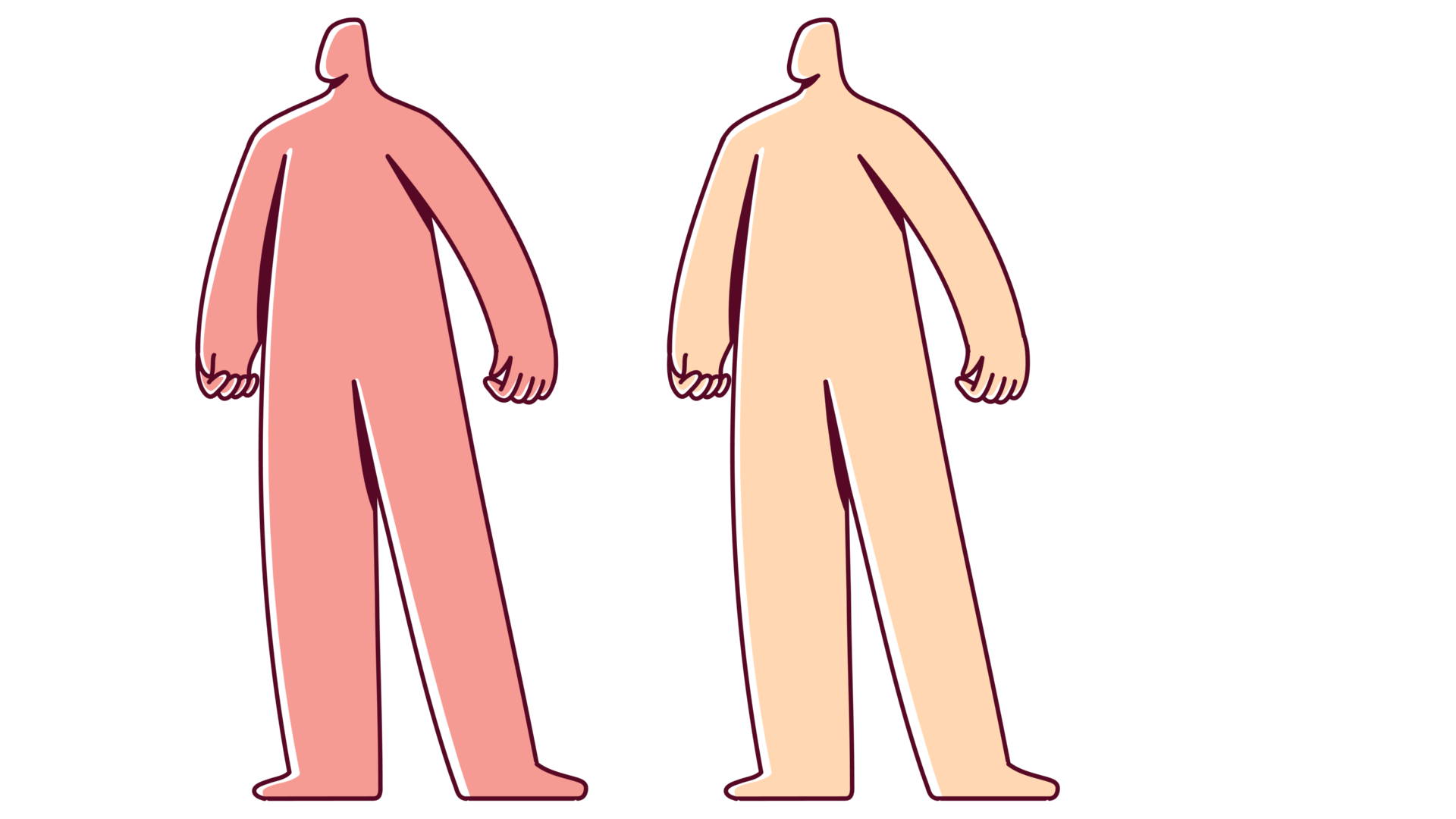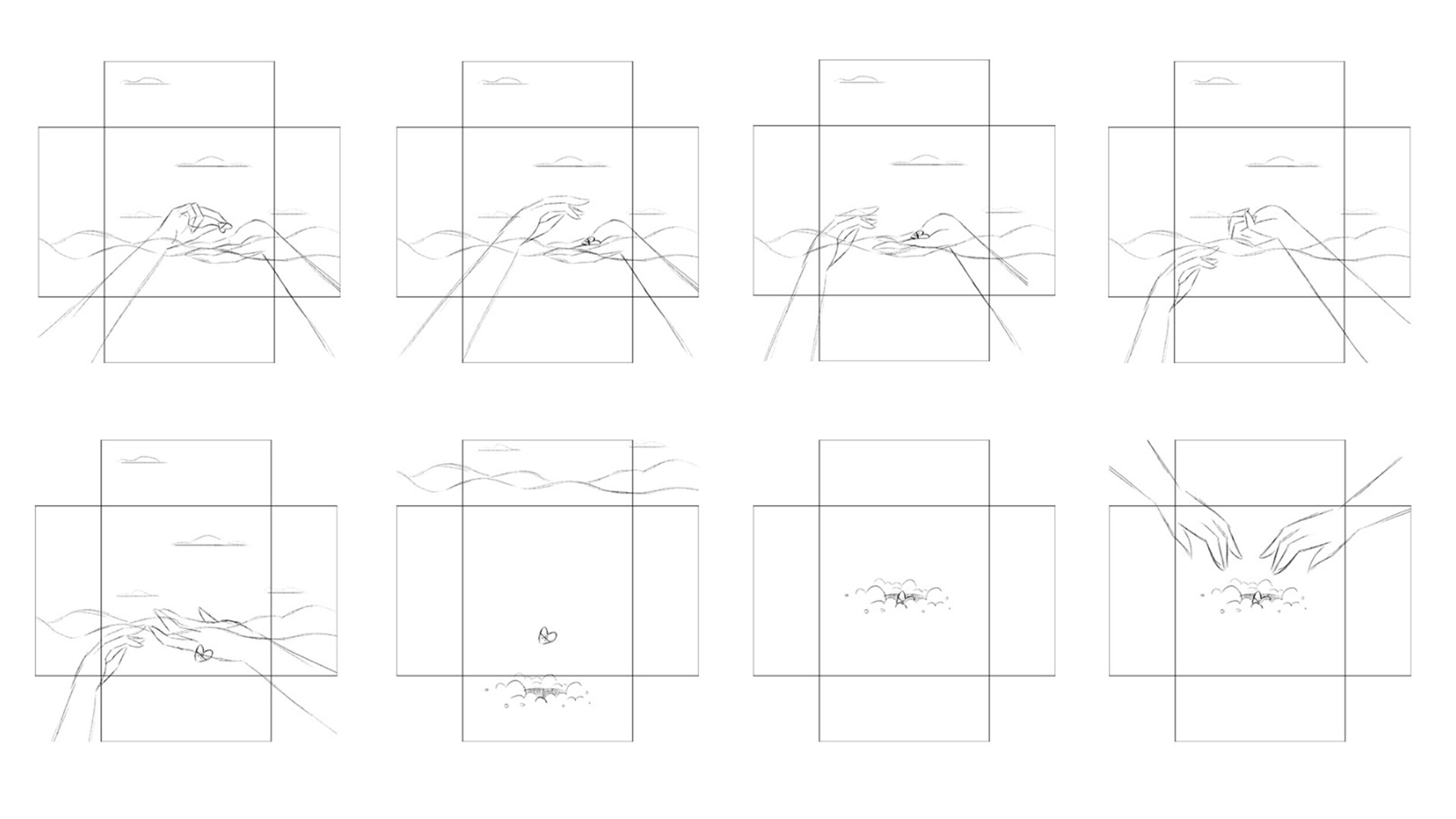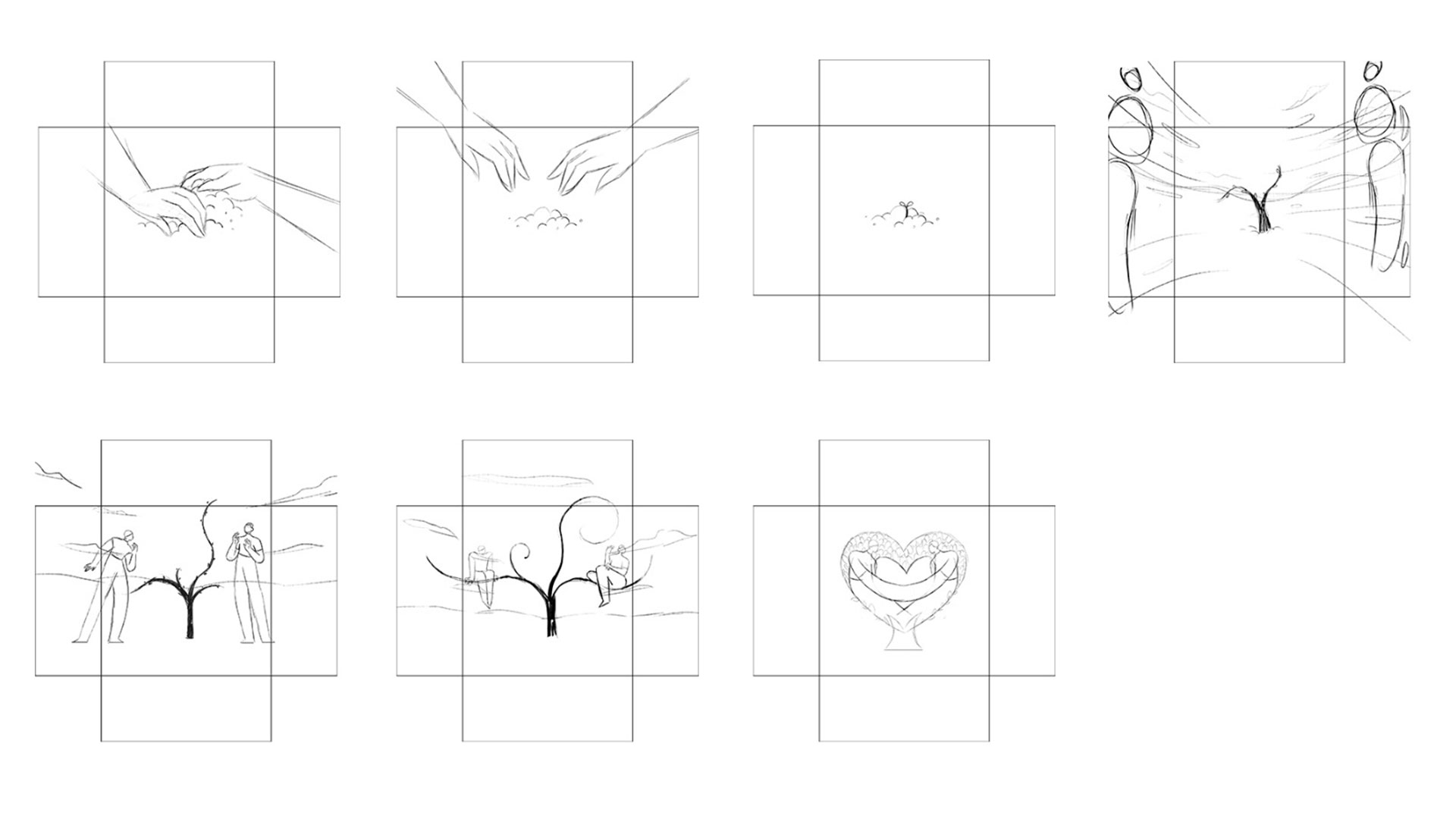 The next step was the development of a storyboard, then mounted in animatic, which would investigate the various scenes of the video, with a peculiarity: the video had to be declined in multiple formats, classic full hd, square and vertical.