Explaining "delicate" topics to children is always a challenge. If it's a matter of pathologies and their prevention, it becomes even more stimulating.
In this specific case we were asked to tell the children what meningitis is and how important vaccination prevention is, to do so we immediately thought of the world of science fiction and games.
And this is how our Paolo was born, or rather, Captain Paolo, our little superhero who finds himself having to challenge the powerful attack of Lord Meningococcus.
We started with the study of a captivating character design suitable for the age target and we indulged ourselves with spacesuits and spaceships.
Our favorite scene? Surely the amazing transformation sequence with Paolo wearing the armor against meningitis! A scene that draws on iconic references from our childhood!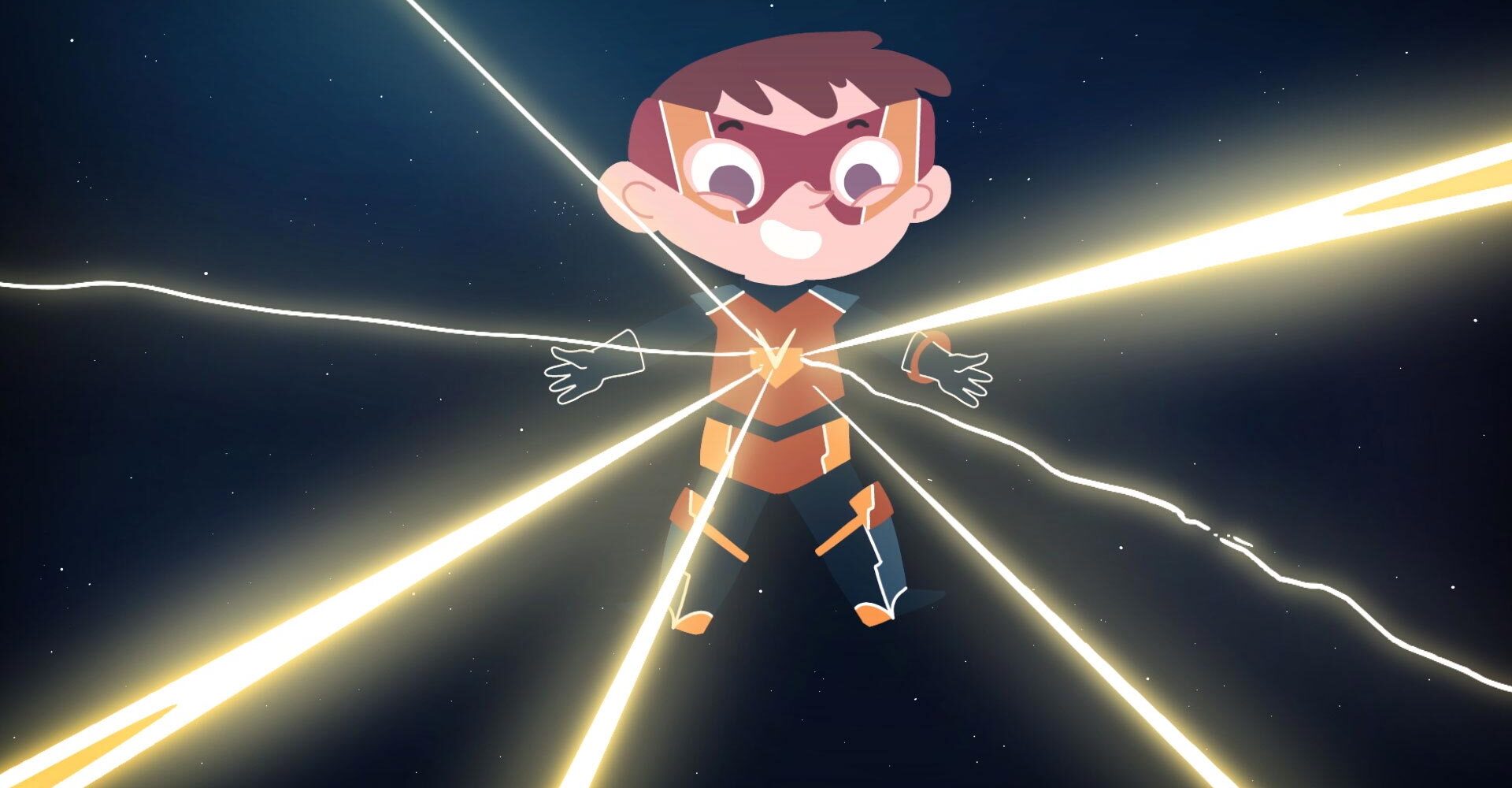 The video was animated with traditional animation, then integrated with compositing elements such as sci-fi graphics and visual effects that enrich the video.