Duvetica is a brand that constantly reinvents itself and that often explores new paths while keeping its origins very clear.
We therefore had to convey their Italian origin and Pop side to promote their latest collection.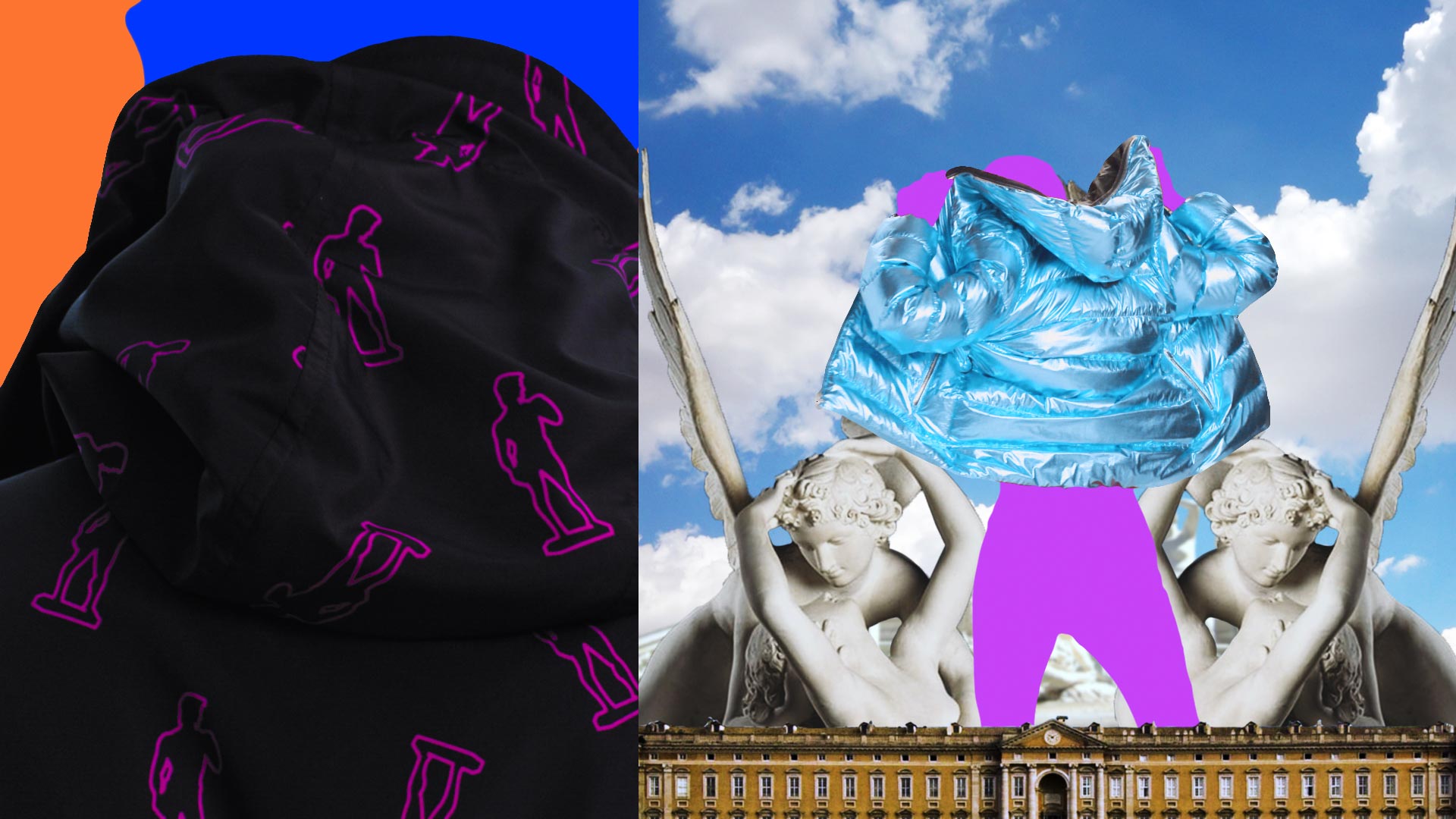 We interpreted the classics of Italian art, giving them a new shape and mixing them up in new compositions.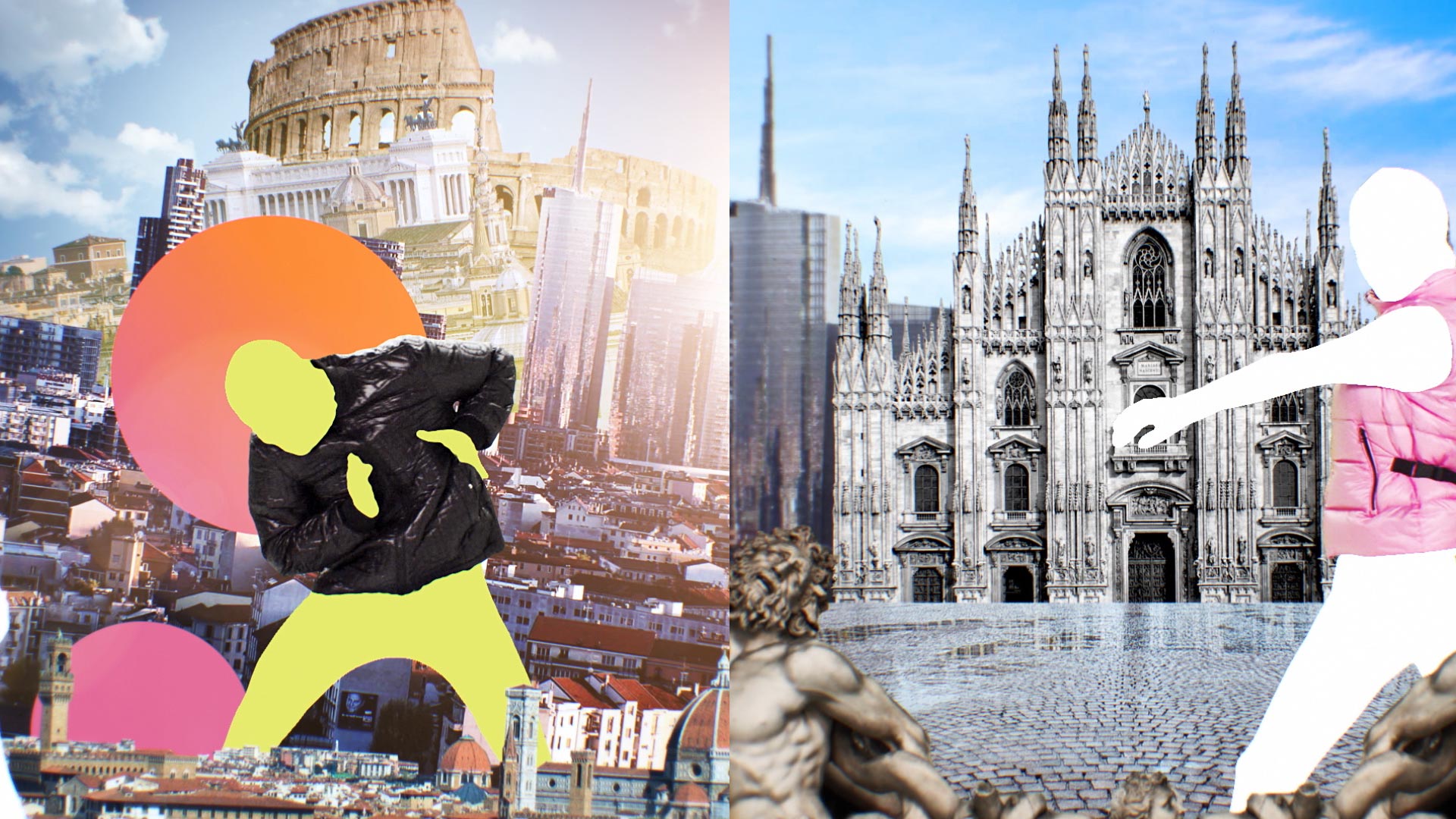 The thing that Italians do best is reinventing things and themselves, so this is the result of making this concept "ours".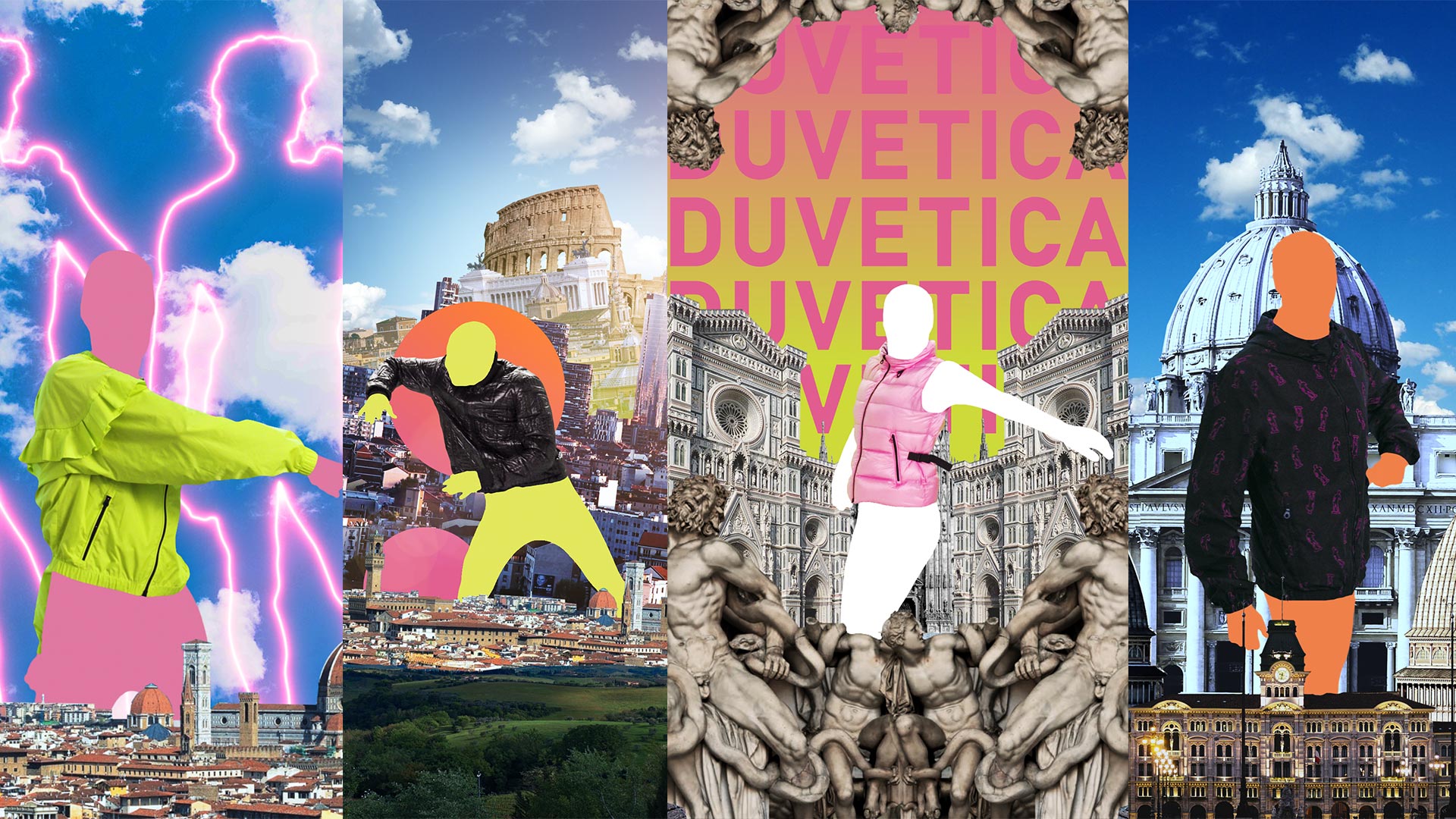 We worked with leading dancers who, during the shooting phase on the green back, wore tight red jumpsuits under the client's garments.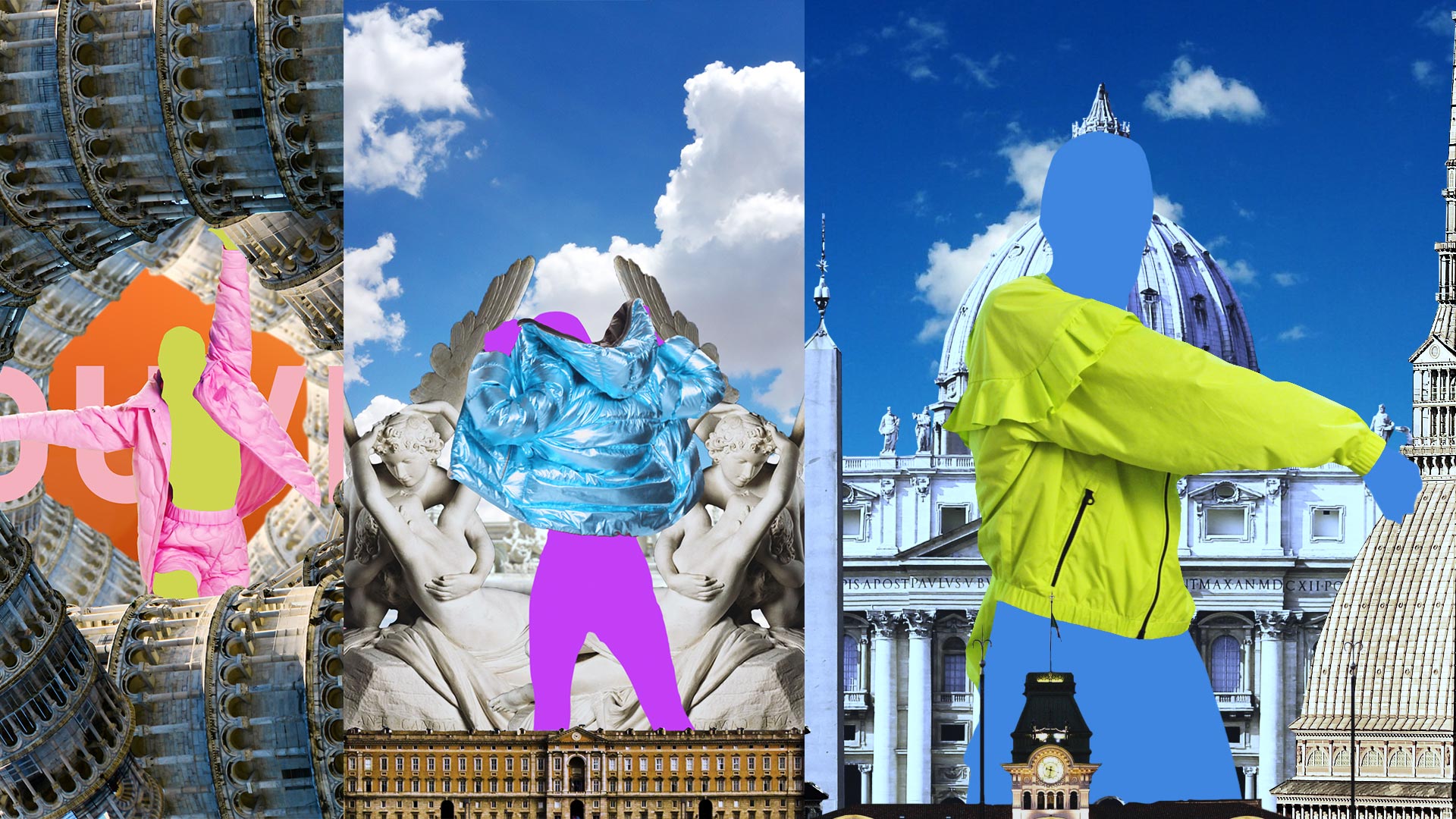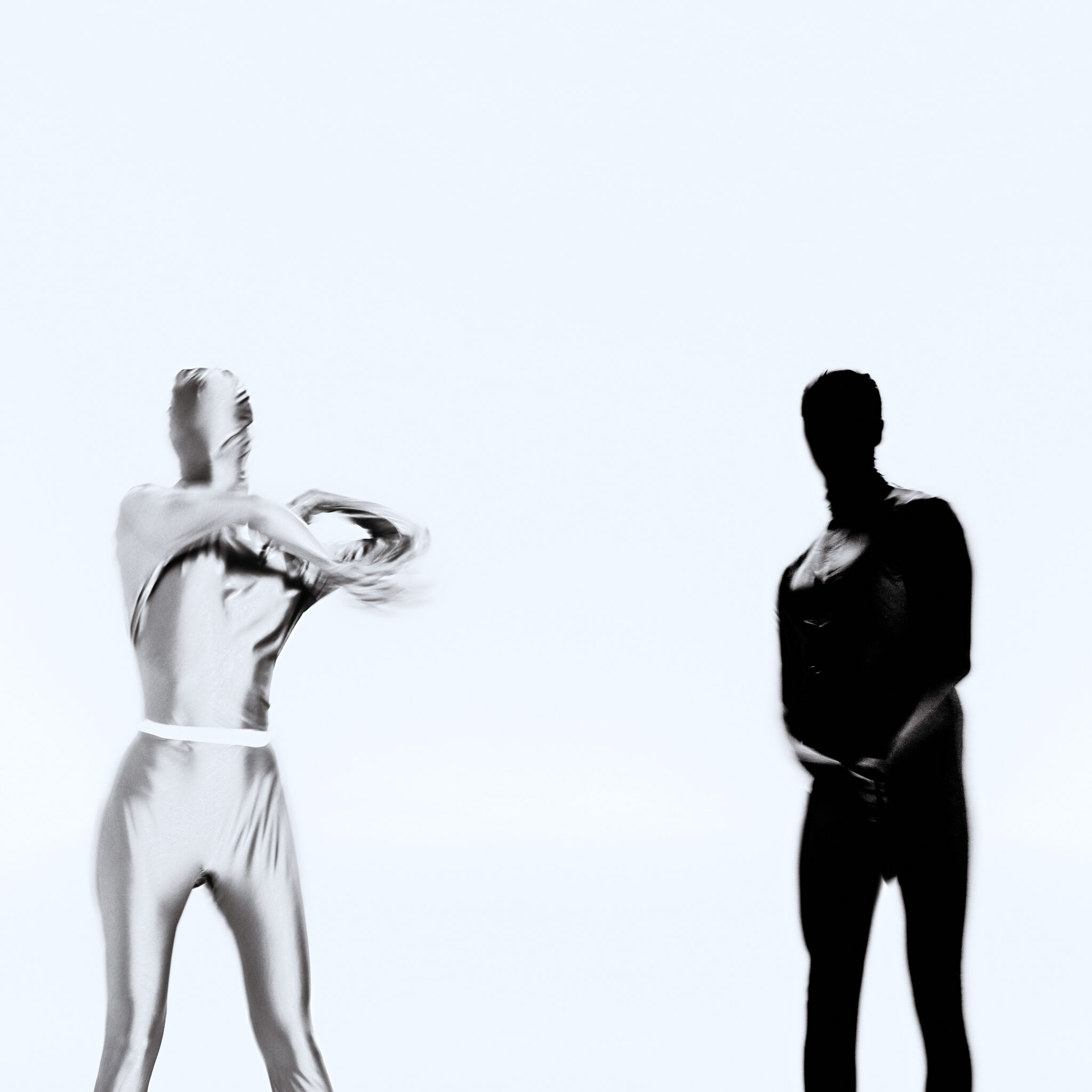 The production was super fun, including suits and green backs!