Medly is a new platform that allows users to have prescriptions and medicines avoiding queues at the pharmacy.
Kinedimorae called us to explain this new idea and this is how this animated infographic video was born.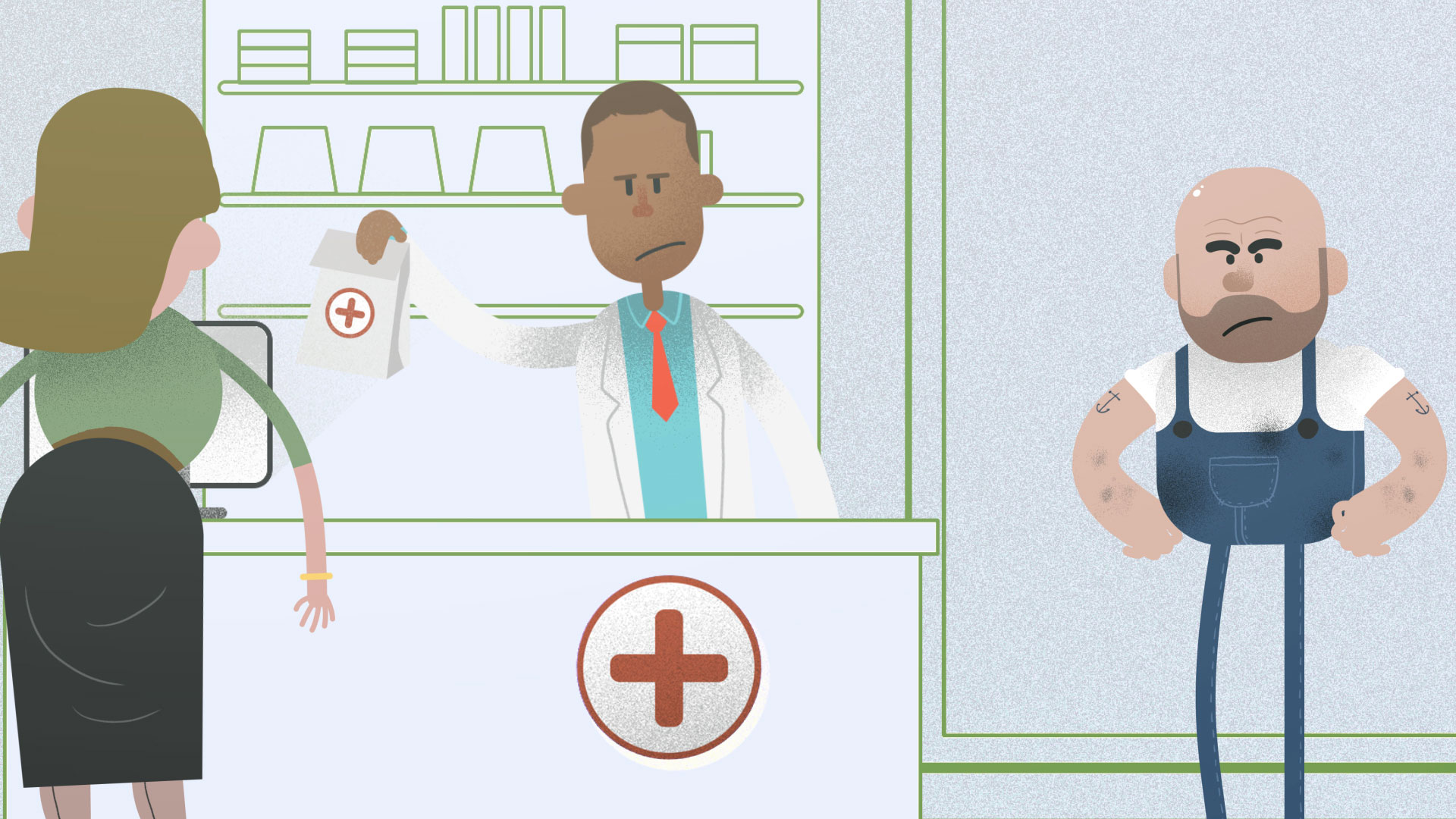 We were asked to contrast the situations of various characters who live with and without Medly's help.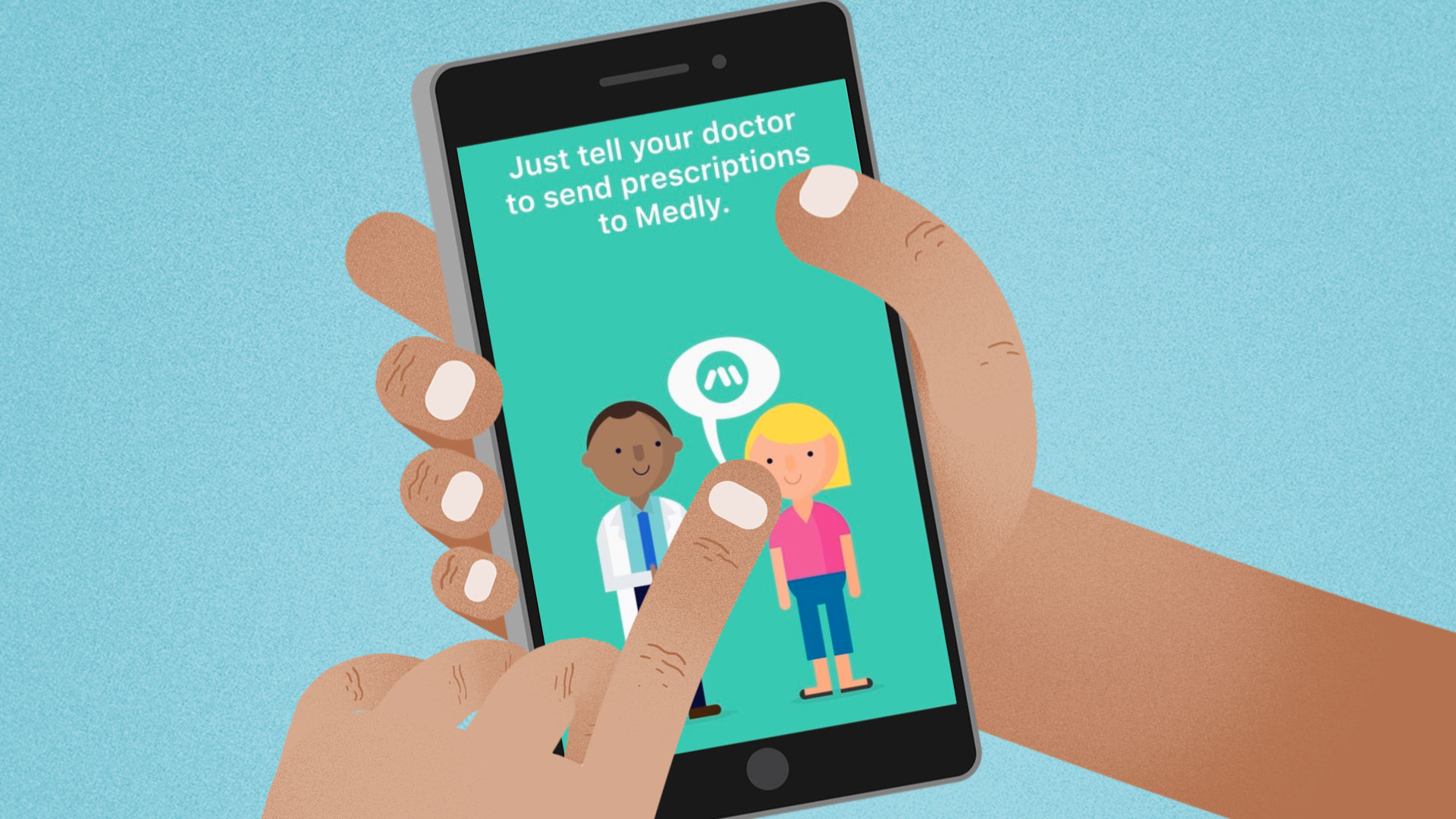 We decided to use split-screen a lot to be able to show the effects of the app in different contexts at the same time.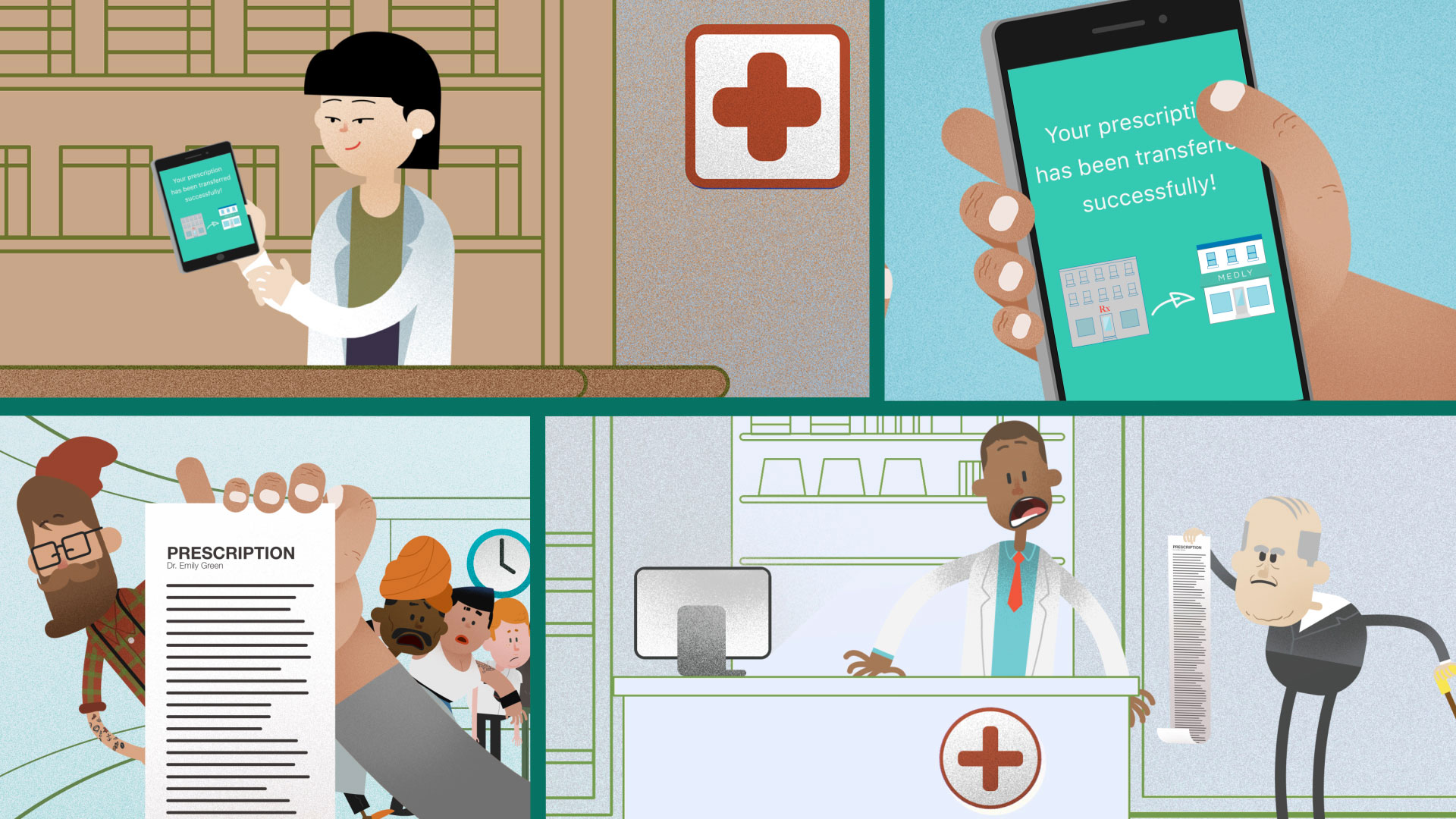 Medly asked us to show as many people as possible to emphasize the diversity and versatility of the target, and so… we had to design all those queues!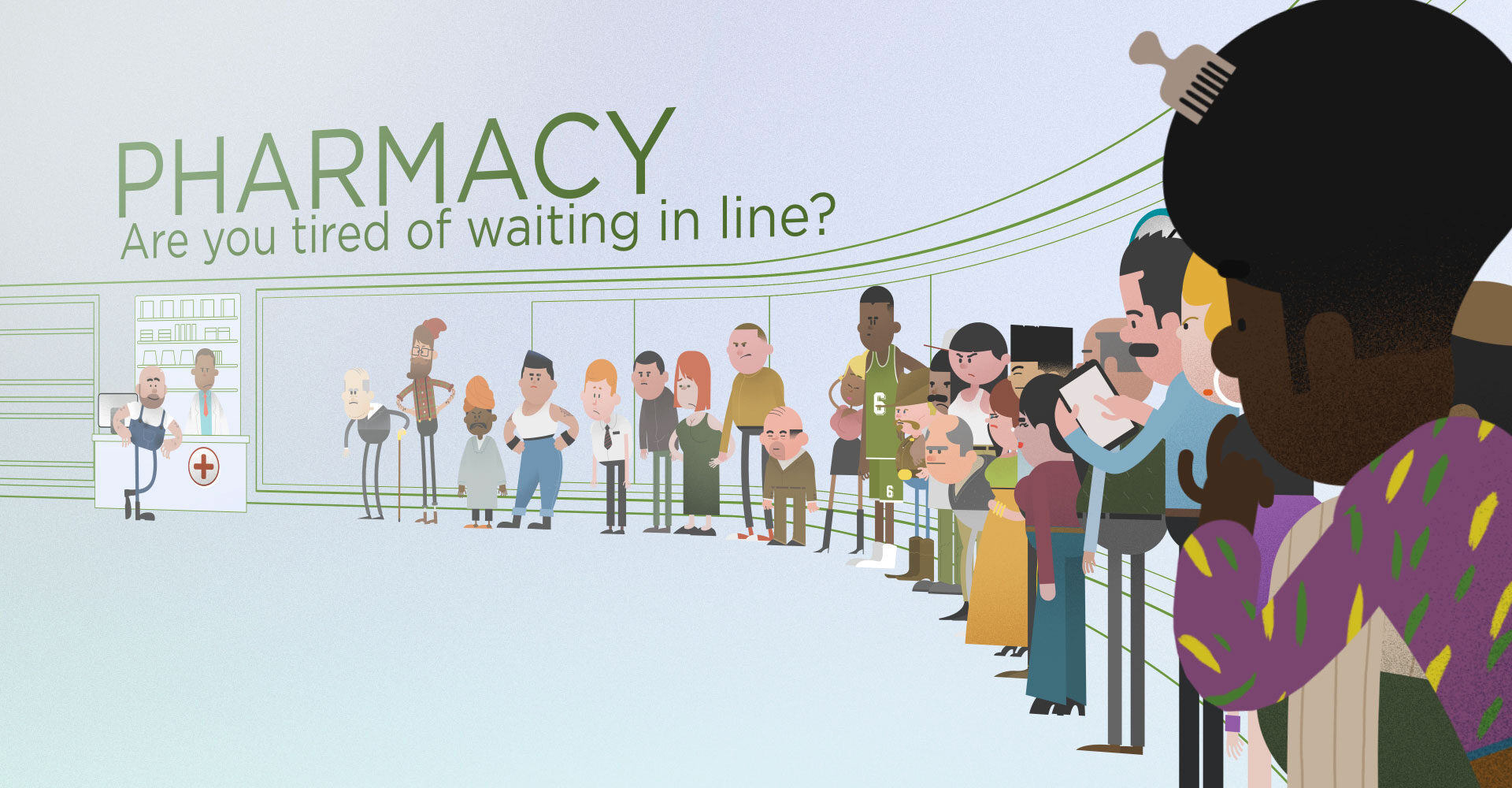 We initially proposed a more complex and interpreted design to the client, but in the end they chose to go for a simpler approach.