Making a video that talks about the world of cinema, aimed at those who make cinema ?! Well, we couldn't have asked for better!
We loved this project wholeheartedly and we loved filling it with easter-eggs and references to our favorite films … ok, we know, yet another reference to Star Wars … sorry but we really can't go without it…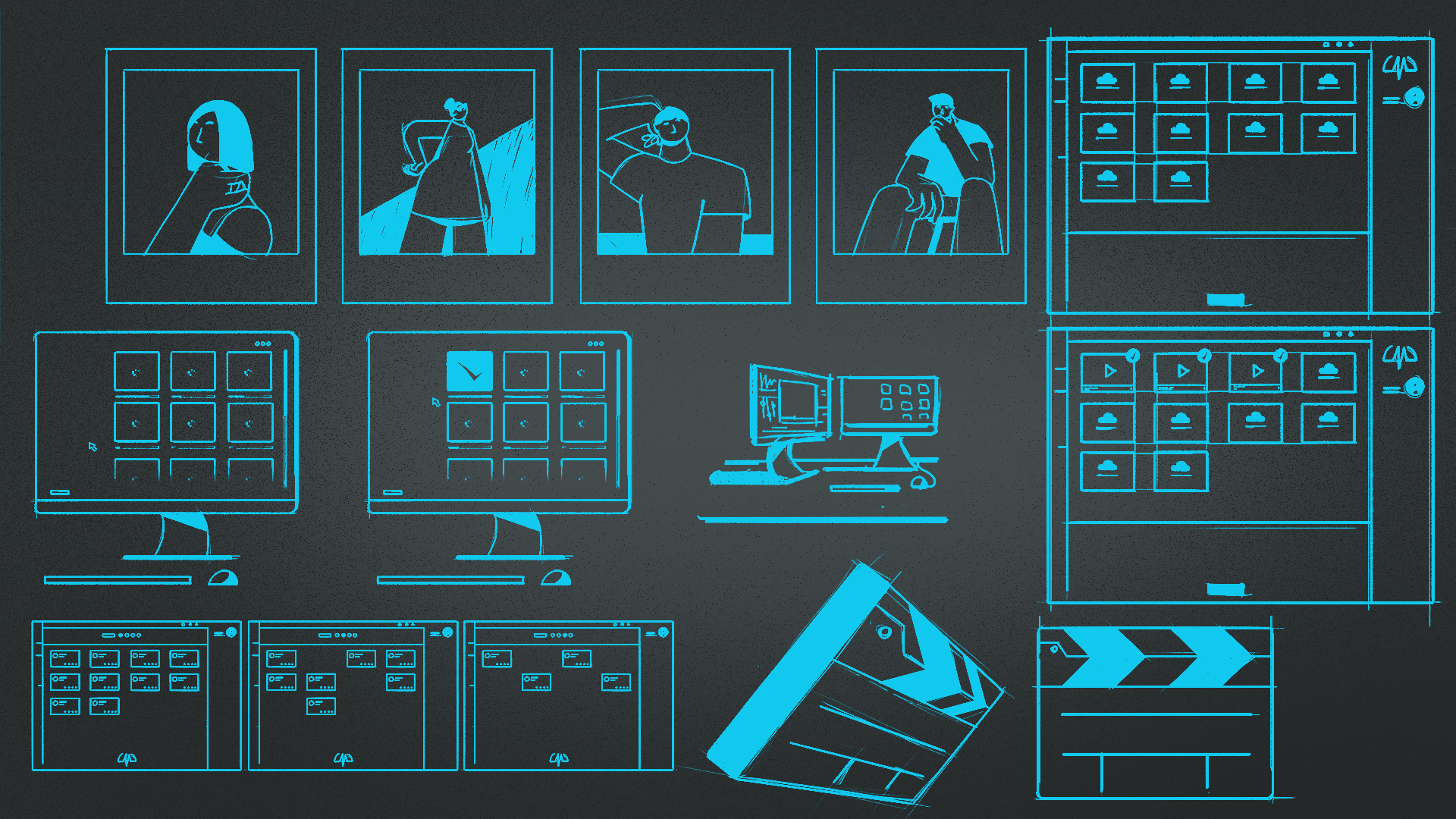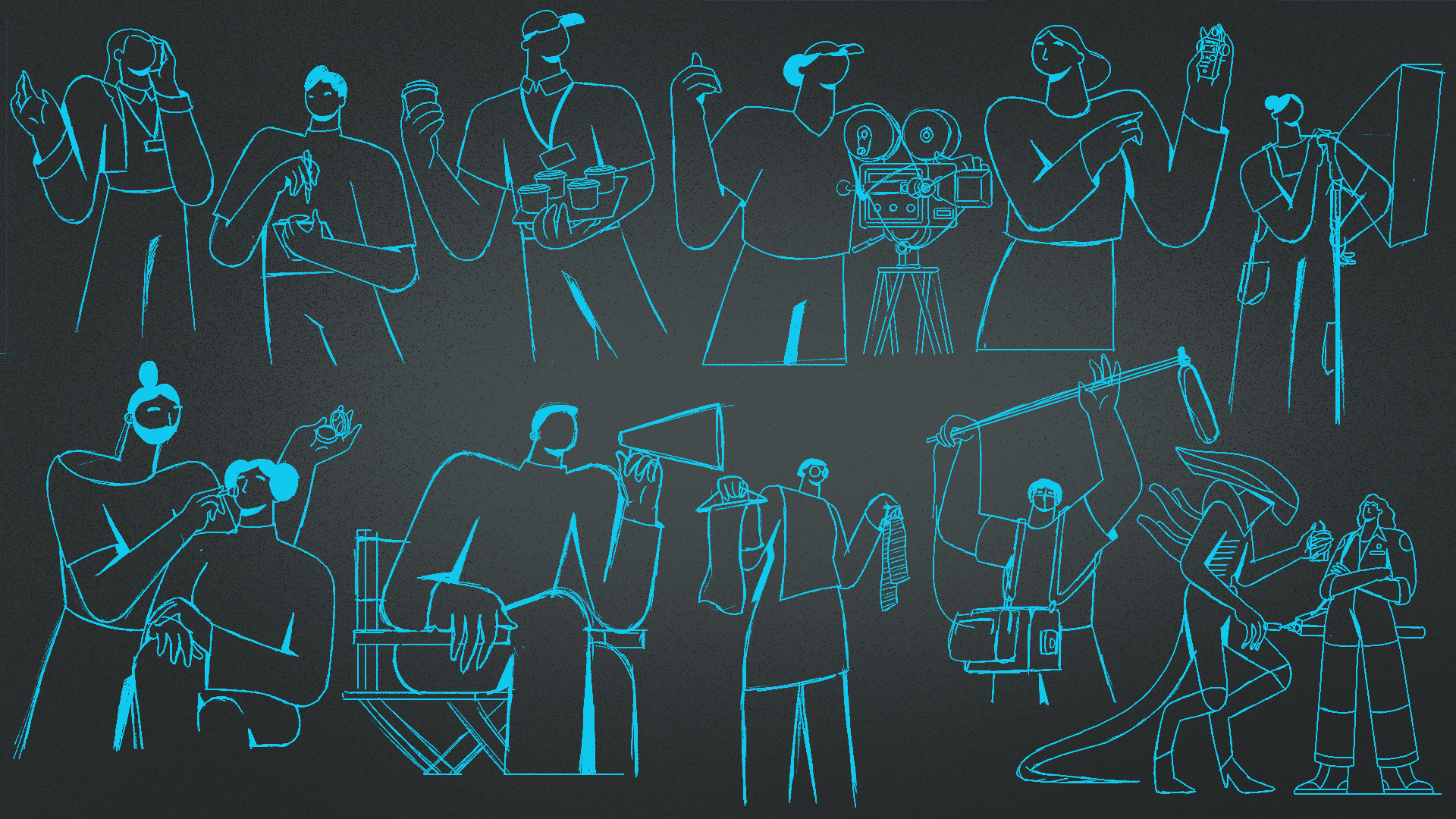 Only three colors: yellow, cyan and anthracite and the brand logo consisting of a graphical and clean line, were the starting point for the style of the whole video. After creating the concept of the video and defining the script, we started from these aspects to create the design. It was great fun to represent all the "professionals" of the cinema: director, DOP, producer, actors…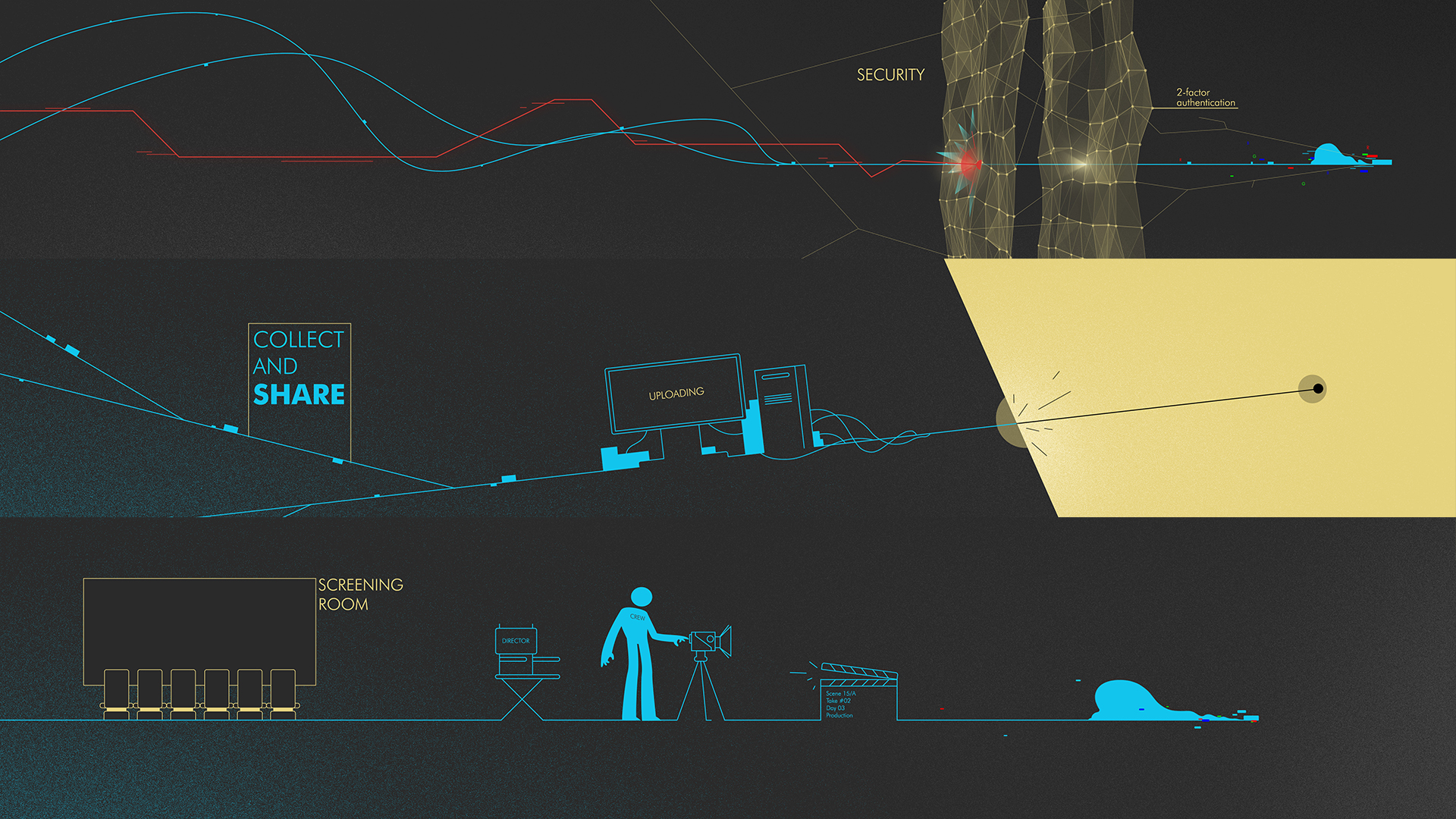 This is a project we are very passionate about and have dedicated our heart and soul to. In particular, the sequence shot of the first scene where, as if it were a fly, the camera wanders among the characters at work during a film production.
To create this scene, we started from a base of 3D movement, which was then taken up in traditional animation to increase the perspective distortion and obviously add the animation of the characters.