We were involved in this fantastic project for Polaroid Eyewear, in which a pop and retro world full of graphics and playful elements needed to have life and dynamism.
All the animations were intended to be projected on the surfaces of the Excelsior in Milan (historic place of the city), entirely covered with led walls, for the launch of the new Polaroid Eyewear collection.
The collection is inspired by the first models of Polaroid glasses built for stereoscopic projections in cinemas; that's why we used RGB channel distortions and numerous glitches in the videos. The CG elements came to life thanks to effects and animations that made the whole composition very lively and dynamic.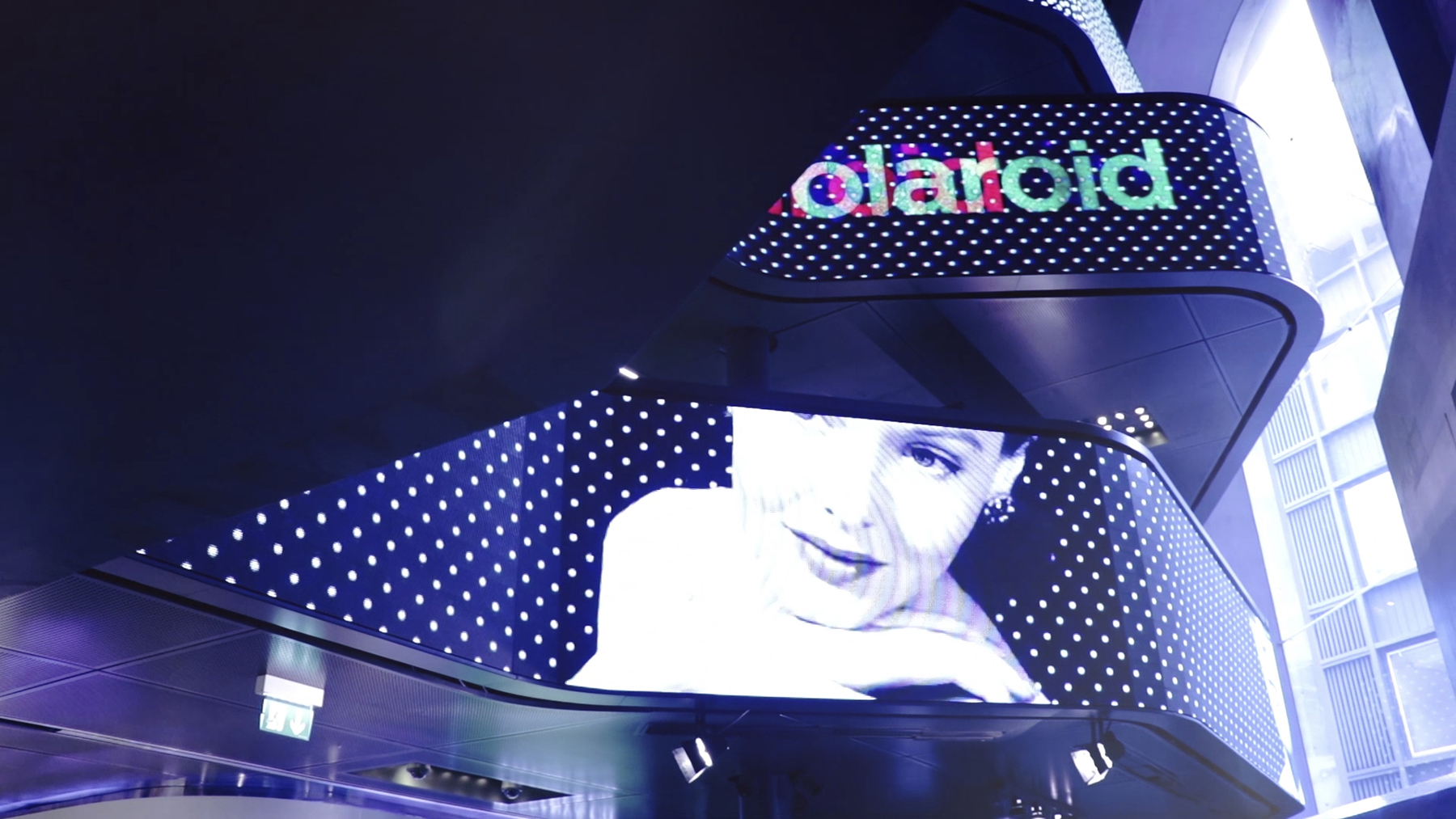 The result of the final effect was truly immersive, the graphics were perfect and everyone was very satisfied. The launch event was a great success and we are happy to have contributed to the success of the performance.